IYPT 2020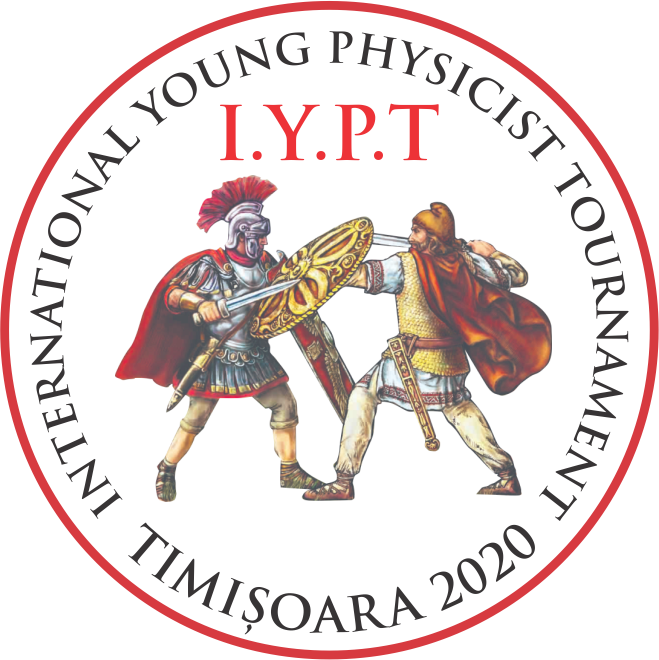 The 33rd IYPT will take place in Timișoara, Romania (July 9, 2020 – July 16, 2020). There are 39 competing teams + 1 guest team officially pre-registered for the IYPT 2020.
The IOC meeting will be held from July 16, 2020, until July 18, 2020.
Important information concerning COVID-19 disease. The IYPT is closely watching the situation concerning the spread of the disease. All the preparation works are running as planned and we will do our best to organize the tournament as planned and welcome all participants.
Update March 13th: In some countries schools and universities are closed and qualification tournaments postponed. If such a situation continues, we will discuss with the local organizers a possible (slight) shift of the deadline for team registration.
Update March 17th: The LOC confirmed that the preparation is running and they intend to organize the tournament as planned. As for now, the travel bans clearly prohibit any events, but we believe that by July this might be settled down.
Update March 25th: Taking into account the worsening situation worldwide and especially in Europe, the EC is discussing possible measures. These include postponing or cancelling the tournament, as well as organizing an online remote version of IYPT.
Update April 2nd: Based on the situation worldwide, as well as in Romania the chances of organizing he tournament as planned are decreasing. We are expecting detailed information about the local situation from LOC. Based on that report the EC will decide about further steps. For now, we strictly advise not to make any specific travel plans.
Fees for IYPT are generally non-refundable. However, in the hopefully very unlikely case of cancellation of the IYPT 2020 event, the fees will be refunded in full. When securing travel, we advise to take suitable choice of free/cheap refund possibility or proper insurance to avoid damage.
Total registration fee: 1500 EUR
Total fee per visitor: 1200 EUR
---
IYPT 2020 deadlines
Jan. 31: submission of problem proposals for IYPT 2021 via submission form (website)
Jan. 31: pre-registration for Teams via email to registration@iypt.org
March 15: application for Experienced Jurors via IYPT CC
April 15: decisions on EJ applications information via email
April 30: specify the team leader jurors via IYPT CC
May 9: payment for Teams and Visitors via bank transfer – a strict requirement for participation!
July 1: submission of all data via IYPT CC
The schedule is fixed. More details will be published soon.
---
Pre-registered countries